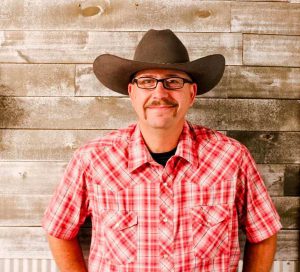 This year's Grand Marshal is Mr. David Benjamin.
David is the son of Ray and Sonja Benjamin, he was born and raised in Ripley, Ohio and is a long-time resident of the community. David and his wife Michele have a blended family of 9 wonderful children and 4 beautiful grandchildren. He comes from a family of First Responders with over 15 family members serving.
He is a 1993 graduate of RULH H.S. And Southern Hills Career Center in Criminal Justice. Soon after graduating High School he also completed the Brown County Peace Officers Basic Training and began his career in Law Enforcement with the Manchester Police Department. In 1996 he Graduated from Hocking College with Associates degrees in Ranger Services and Back Country Horsemanship and also completed the US National Park Ranger Academy.
David has been a Police Officer for 29 Years including over 20 years as an administrator. From 1996-1998, he worked at Rocky Fork State Park as a Park Ranger while also working as a Police Officer in Higginsport and Georgetown. In 1998 he accepted a position with the Ripley Police department where he was a canine handler for his partner Zello while being promoted to the rank of Lieutenant. In 2008 he accepted a position of Lieutenant with the Winchester Police Department and was also the Chief of Police there for 5 years. In 2013 he accepted the position of Detective with the Greenfield Police Department working only narcotic cases. In 2018 he accepted the position of Chief of Police at the Aberdeen Police Department.
David and Michele were members of the Ripley Church of the Nazarene and Resonance Church before answering the call to ministry at the Jacksonville Church in Peebles, Ohio in 2020. In July of 2020 he accepted the position of Pastor at the Aberdeen UMC. David serves on the board of the Limestone Ohio Valley Emmaus Community and has attended the Billy Graham Training Center in Ashville, N.C.
He loves serving the community he grew up in and is looking forward to his retirement from law enforcement so that he can spend more time with his family and focus on his ministry and God's plan for his life.